All-On-Four
Finally….Invest in the Smile you Want and Deserve!
The Magnificent All-On-Four Dental Implant Treatment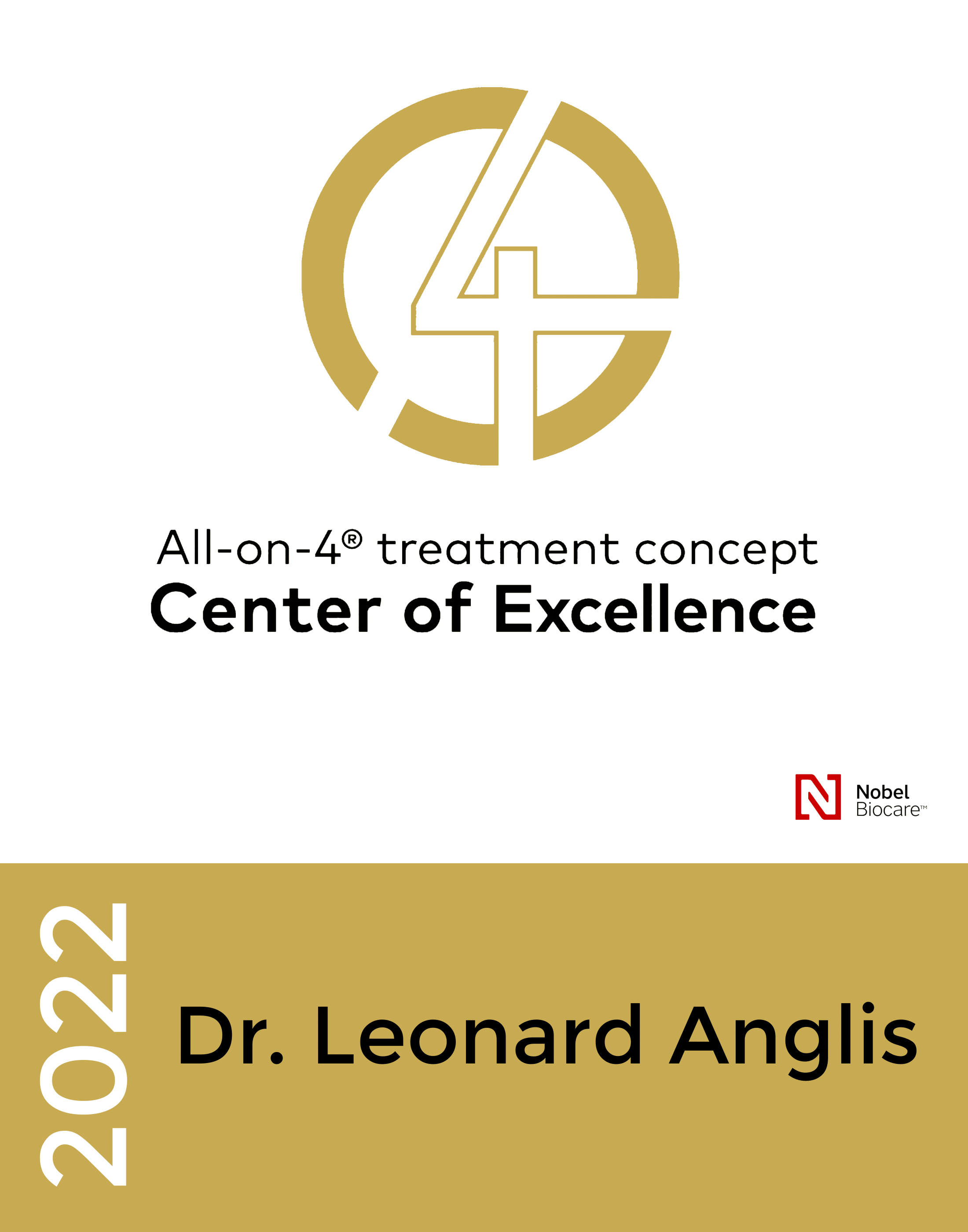 Are you missing all of your upper or lower teeth? Our magnificent All-On-Four dental implant treatment will solve all of your problems and bring back your
youthful appearance! Every week, Dr. Anglis replaces entire arches of missing teeth for our patients. The results are amazing and dramatic! After our procedures, our patients walk out of our offices looking ten to fifteen years younger than when they arrived that morning! How is that possible? Once the implants are placed and fitted to a fixed bridge that covers their upper or lower arch inside their mouths, their faces and lips and cheeks happily welcome their newfound supporting structures!
The great news is that we do all of the work for you! Every single procedure is completed in the privacy of our luxury tropical dental resorts with your comfort and convenience in mind. Allow us to pamper you and to guide you through this magnificent transformation. Is this your week? We hope so!
Please call 1-877-526-4547 to schedule your complimentary masterpiece smile consultation today! One of our friendly concierge team members will take care of all of the details as your journey back to health and confidence begins!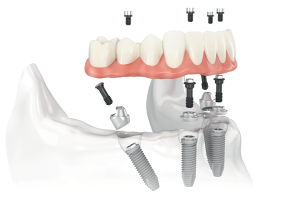 Don't be Deceived — Accept only the Best!
Many times, our future patients are deceived by billboards, signs, and online information that simply isn't true. Our goal is to debunk many dental myths that abound in our area so that our new patients can make the best decisions for themselves based upon the truth. I believe that our present family of patients is the best educated group since we freely share accurate information with them at consultations appointments and dental visits.
DENTAL MYTH #1
The phrase "All-On-Four" is being used by offices which are not using the authentic, legitimate NobelBiocare All-On-Four dental implant treatment supported by the actual implants and prosthetics. No other system has had the testing that the true All-On-Four implant system has endured, and no other system has its backing. I have received the Diamond Award for the last five years as their partner dentist in this genuine system's use for our patients. These other, fraudulent systems will not provide you with the appearance or function you want and need and deserve! Don't be fooled by people who lack credentials, experience, or legitimacy with this treatment. You are far too valuable to put yourself under this level of stress!
DENTAL MYTH #2
Have you seen the words "teeth in a day" anywhere? At best, treatment provided to a patient will be temporary teeth or a temporary arch of teeth once extractions and implant placements have been completed. Permanent replacement teeth and arches of teeth can only be placed once decayed and diseased teeth have been removed and supporting implants are successfully placed. How long will all of this take? Only a thorough examination and consultation with me and my team members can answer that question!
DENTAL MYTH #3
The price of dental implants varies greatly — as with anything, you get what you pay for — every time! Don't believe the pricing deception that occurs with dental implants. Oftentimes you will see a very low price for an implant. That low price is usually for a mini-implant, and the purpose of mini-implants is to prepare an area for a permanent implant in some isolated situations. Or, the low price for a traditional implant may only be one part of the implant…. next, you will be charged for each additional part so it will add up quickly! In my tropical resorts, our fees are all-inclusive: all parts are included with no surprises, and our implants are the very finest available. Don't settle for anything less than the best when it comes to your dental health!
We understand how confusing dental implant information can be, and we want to help you to completely understand the options available to you!